The Ever Unfolding World Within Awaits Your Discovery
The Unfolding is a self-paced course for women that feels like a mini retreat. This course includes 6 modules and a private Facebook group for like-minded women to support each other on this journey of self discovery.
Watch the video below to find out more!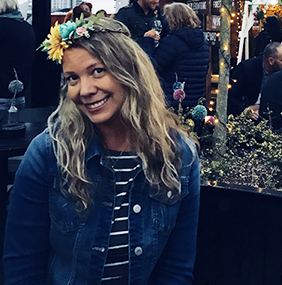 Hi, I'm Christy!
Certified Practitioner of Hypnosis & Breathwork Coach
Several years ago, I had gotten to a point in my life where I had accomplished everything I wanted — I had built my dream career of getting paid to travel the world — and yet I couldn't understand why I was still so unhappy. I was numbing with alcohol and drugs and spent my days trying to achieve more and more because I had been taught that was the key to happiness.
I began the deep work of unpacking what was holding me back from feeling truly happy. Through experimenting and getting trained in different healing modalities, I found the ones that helped shift my reality, let go off past hurt and conditioning, and find true happiness within myself.
Hypnosis, Breathwork and Neuro Linguistic Programming were the techniques that ultimately helped me transform all four aspects of myself — mental, physical, emotional and spiritual. Through this work, I have found that lasting happiness doesn't come from anything we can achieve externally. Instead, it comes from within.
I'm thrilled to share everything I have learned and help the community in any way that I can!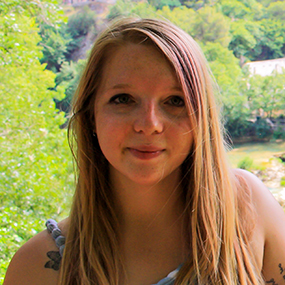 Hi, I'm Taylor!
This course is something that came about at the perfect time for me. When Christy came to me with the idea, it felt like all the information I'd been gathering over the last decade-plus could finally be compiled and shared with other like-minded people.
For me, my experience and pursuit of self-care and healing knowledge came about as a deep desire to cultivate a sense of spirituality that felt authentic and true to me. And I can't tell you how serendipitous this journey has been.
Along the way, I've connected with people and ideas that have truly changed my life, and it has deepened my understanding of my ancestry and my role as a human on this planet.
My goal is to bring each and every one of you new ideas on how to cultivate a deeper relationship with your higher self and mother nature, and how to read messages from your subconscious that can shed light on your conscious perceptions.
Here's What You'll Get
We created this course (which is set up to feel like a mini retreat) to give women the tools necessary to change habits at a deep level, release stuck emotions, become aware of your self-sabotaging subconscious beliefs, learn to trust your intuition, and strengthen the connection between your conscious and subconscious mind.
We are going to do all of this through a series of meditations, breathwork sessions, written guidance, videos, workbooks, and a plethora of other exercises that will take you deep inside yourself and connect to your inner wisdom.
In our society of constant opinions, talking heads, misinformation, and disinformation, it can be really really tough to find the truth in a situation, even with peer-reviewed sources and research.
Intuition is so important, and if you're following your intuition from a place of love — your heart — chances are you'll be on the right track.
After years of internal work, we found true change only happens when acknowledging and healing all four parts of Self. These four parts of Self (also known as Body Systems) are the Spiritual Body, the Mental Body, the Emotional Body and the Physical Body. Most people work on one or two and still feel stuck, which is why we will be working on all four.
Ultimately, this course is about discovering your own inner compass and at the end of this course, you'll have the tools you need for clarity and self-awareness!
(Note: We recommend setting aside about 1-2 hours for each module.)
Module 1: Setting Your Intention
Setting your intention will help you work on an area (or areas) of your life, define your goals, and allow you to see growth as you work through the modules. This module includes a guided meditation to help you set your intention for the course, a workbook, and journal prompts.
Module 2: The Emotional Body
In this module, we'll be working on exploring the emotional body and releasing suppressed emotions. This module includes a pre-recorded guided Pranayama Breathwork session to release stuck emotions, a workbook, and journal prompts.
Module 3: The Spiritual Body
In this module, we'll explore the significance of the spiritual body and how to deeply connect to our higher selves. This module includes a guided video, workbook, and journal prompts.
Module 4: The Mental Body
In this module, we will work on understanding the significance of the mental body, and use our subconscious minds to shift beliefs. This module includes a guided meditation, workbook and journal prompts.
Module 5: The Physical Body
In this module, we will explore the joys of movement. This module includes a guided yoga and ecstatic dance video, workbook, and journal prompts.
Module 6: Self-Love & Manifesting
In this module, we will explore what it means to live life from the heart. This module includes a workbook and ceremonial video.
**After signing up for The Unfolding, we'll send you a welcome email with a link to our private Facebook group. This group will serve as a sacred community; a place for you to ask any questions that come up and as a way for community members to support each other. We have found that having the support of a community is extremely helpful when doing deep work and changing lifelong habits.
Check out what others have to say...
"I did The Unfolding in February. With the stress from the pandemic and life, I needed some me time. Time to really check in with myself and strengthen my own intuition. I loved the meditation and Breathwork.
If you have never tried Breathwork, Christy does a wonderful job of guiding you through this amazing experience. I enjoyed the material and found the journal prompts extremely helpful. I also really enjoyed the spiritual aspect and getting in touch with my witchy self. Since doing The Unfolding I have kept up with meditation, journaling and the spiritual practices that I learned and participated in during the program.
I highly recommend this program to get back in touch with yourself and hone your intuition! It will help you learn some tools to help you through our stressful and unpredictable world."
-Shannon
"The retreat really made me dial in on what I want in life and for myself. It was emotional and raw and something I don't think I would normally do. It was just what I needed! I liked the audio sessions because I was able to totally focus on the content.
Thank you for all your effort you put into this retreat. It was such a valuable experience for me!"
-Katelynn
YOU WANT TO DEEPEN YOUR CONNECTION WITH YOURSELF AND YOUR OWN INNER WISDOM.
YOU WANT TO EXPERIENCE GREATER JOY, VITALITY AND ENTHUSIASM FOR LIFE.
YOU ARE LOOKING TO JOIN A POWERFUL COMMUNITY OF LIKE-MINDED WOMEN.
YOU ARE EXPERIENCING OVERWHELM OR DEPLETION IN ANY AREA OF YOUR LIFE.
YOU WANT TO DEEPEN YOUR SELF-LOVE.
YOU ARE READY TO LET GO OR RELEASE OLD EMOTIONS AND BE SUPPORTED IN RECLAIMING YOUR WHOLENESS.
Check your inbox to confirm your subscription